William is already adopted - click here to order one like him!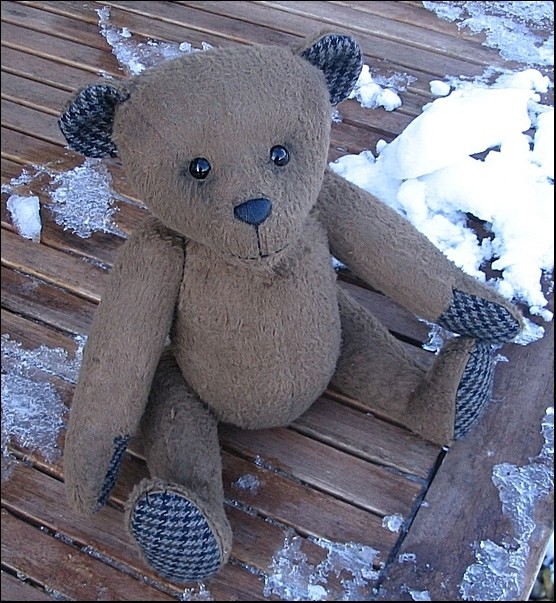 William is an original collectable Teddy Bear
hand made by me, Sasha Kleshcheva, back in 2009.

He is made of distressed greyish-brown velour,
with inside ears, palms and soles made of chequered English mixed-fibre fabric.
He has a growler fitted.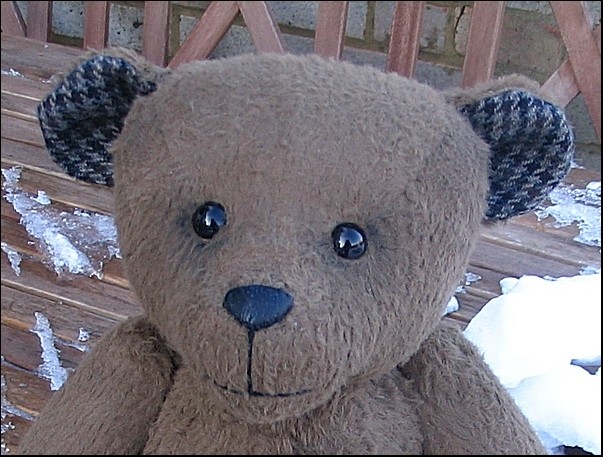 He has black English glass eyes, a hand-stitched waxed nose,
and hand-stitched mouth and claws.