Stephen is an original collectable Teddy Bear
hand made by me, Sasha Kleshcheva, in 2010.
He is 5⅜" (13.5 cm) tall and fully 5-way jointed, with cotter-pin joints in his neck, arms and legs.
Price: £45.50
No longer available for adoption
Click here to have one like Stephen made-to-order.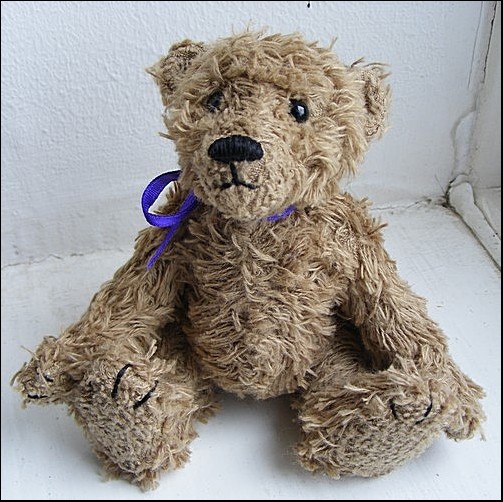 Stephen is made of pale beige brushable terry-towel mohair and filled with polyfill and fine woodwool.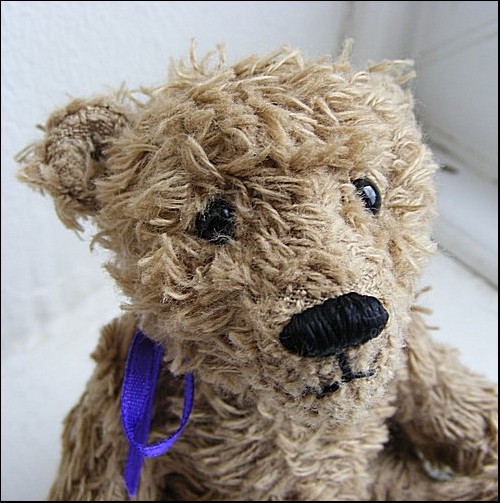 He has black English glass eyes, a hand-stitched nose, and hand-stitched mouth and claws.