---
---
Sasha was made to order and adopted.
You can have another one like her made to order - just click here!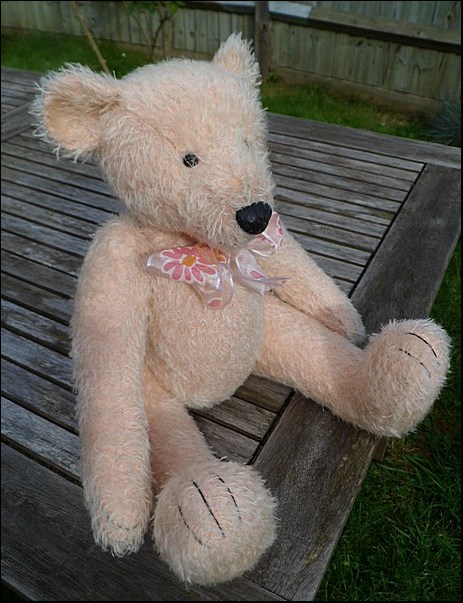 Sasha is an original collectable Teddy Bear
hand made by me, Sasha Kleshcheva, in 2012.

She is made of soft sparse mohair.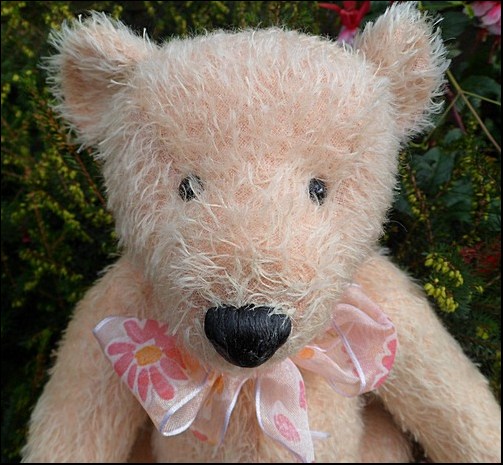 She has black English glass eyes, a hand-stitched waxed nose,
and hand-stitched mouth and claws.

Sasha is a very loyal bear.
You are lucky
if you have her as a friend,
because she will
always be there for you
when you need her.

Sasha is also
a bear of very good taste.
Her favourite
is a nice pink bow tie.

Sasha is 14½" (37 cm) tall
and fully 5-way jointed,
with cotter-pin joints
in her neck, arms and legs.

She is filled with fine woodwool, polyfill and glass beads.

She is a proud owner of a label
with Sasha's Bears logo
and a Teddy-Bear Passport.

Price guide: £96.50
Sasha was made to order for her namesake (and mine), a newborn baby girl.
She now lives in Scotland.

If you want a bear like Sasha but a different colour or size,
click here to have one made-to-order specially for you.

PLEASE NOTE: This is a collectors' teddy bear for adults and NOT A TOY
It is NOT SUITABLE FOR CHILDREN UNDER FIVE because of small parts used!
NON-WASHABLE!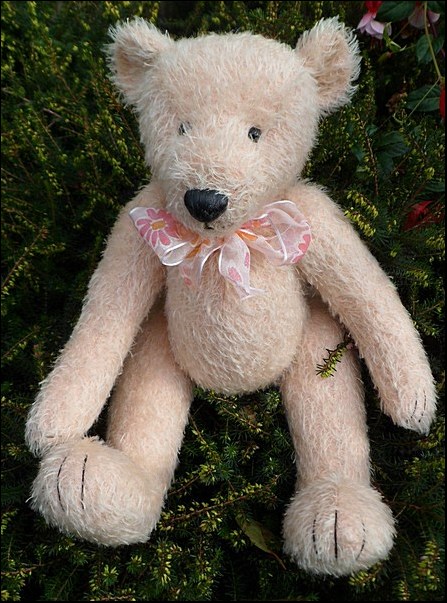 Sasha heard that there was a lot of heather in Scotland,
so she was very keen to know what sitting on it felt like :)

---
---