---
---
Roger has now been adopted
but you can have another one like him - just click here!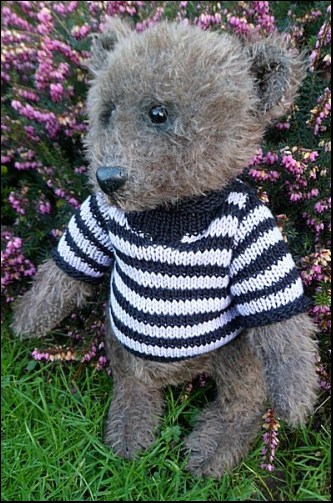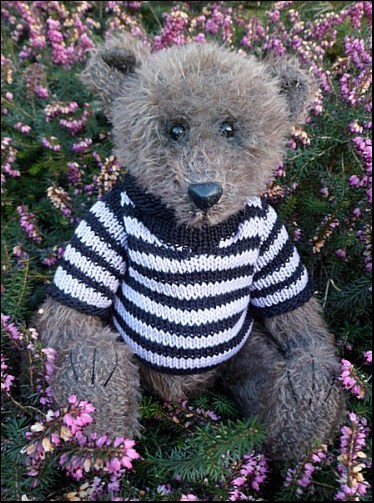 Roger is an original collectable Teddy Bear
hand made by me, Sasha Kleshcheva, in 2014.

He is made of soft brushable mohair.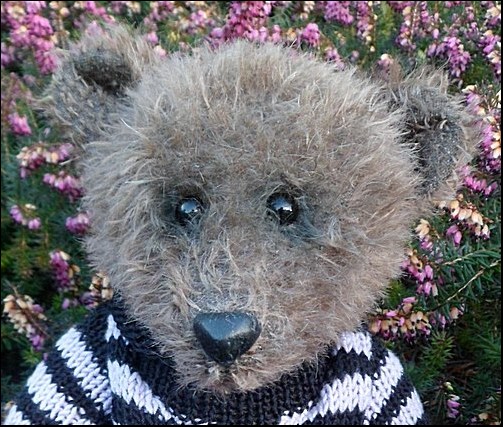 He has English glass eyes, a hand-stitched and waxed nose,
and hand-stitched mouth and claws.

Friends jokingly call him Jolly
but Roger is certainly not a pirate.
He is, however,
an expert on all things nautical
and has a considerable collection
of toy boats.

Roger has never actually
been to the seaside
but he knows that one day
he will definitely see the sea
and step aboard a real boat!

Roger is 11¾" (30 cm) tall
and fully 5-way jointed,
with cotter-pin joints
in her neck, arms and legs.

He is filled with
fine woodwool and polyfill.

He is a proud owner of a label
with Sasha's Bears logo
and a Teddy-Bear Passport.

Price guide: £90.50
Roger was made to order as a birthday present.

If you want a bear like Roger but a different colour or size,
click here to have one made-to-order specially for you.

PLEASE NOTE: This is a collectors' teddy bear for adults and NOT A TOY
It is NOT SUITABLE FOR CHILDREN UNDER FIVE because of small parts used!
NON-WASHABLE!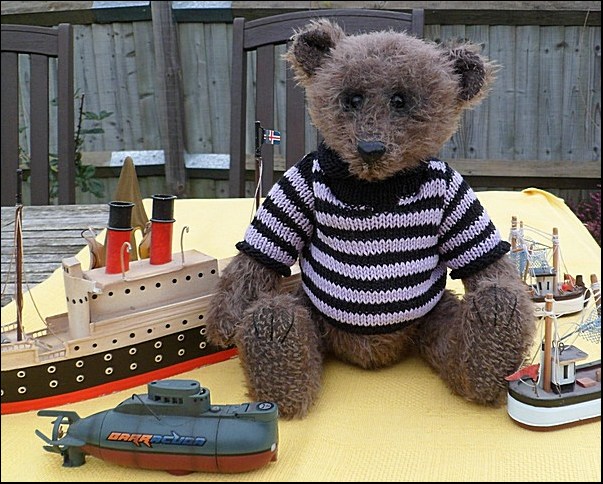 Roger spends most of his time with his toy boats

---
---