---
---
Randolph has now been adopted
but you can have another one like him made to order - just click here!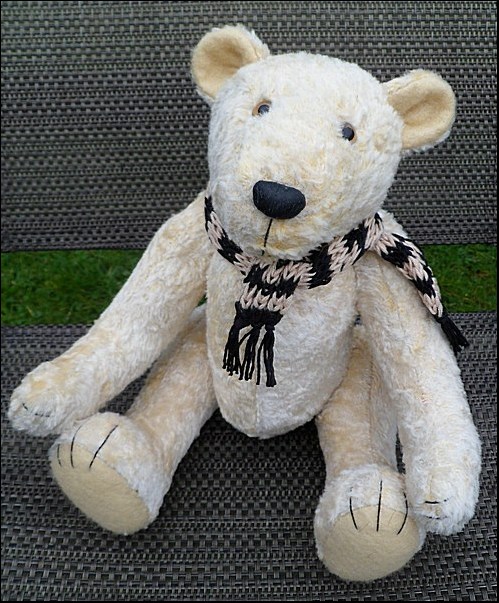 Randolph is an original collectable Teddy Bear
hand made by me, Sasha Kleshcheva, in 2014.

He is made of vintage plush
with felt inserts in his ears and on the soles of his hind paws.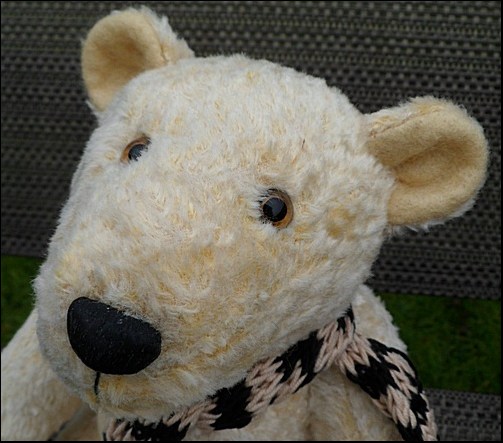 He has light smoky topaz English glass eyes,
a hand-stitched waxed nose, and hand-stitched mouth and claws.

Randolph is a polite bear
and usually very reserved.

He does get rather upset though
if anyone calls him Rudolph
by mistake.

He feels obliged to point out
that he has no antlers,
never pulls a sleigh
and his nose
is definitely black.

Randolph is 12¾" (32 cm) tall
and fully 5-way jointed,
with cotter-pin joints
in his neck, arms and legs.

He is filled with polyfill
and fine woodwool.

He is a proud owner of a label
with Sasha's Bears logo
and a Teddy-Bear Passport.

Price guide: £85.50
Randolph was adopted from The Blue Duck Gallery in Caversham in March 2014.

If you want a bear like Randolph but a different colour or size,
click here to have one made-to-order specially for you.

PLEASE NOTE: This is a collectors' teddy bear for adults and NOT A TOY
It is NOT SUITABLE FOR CHILDREN UNDER FIVE because of small parts used!
NON-WASHABLE!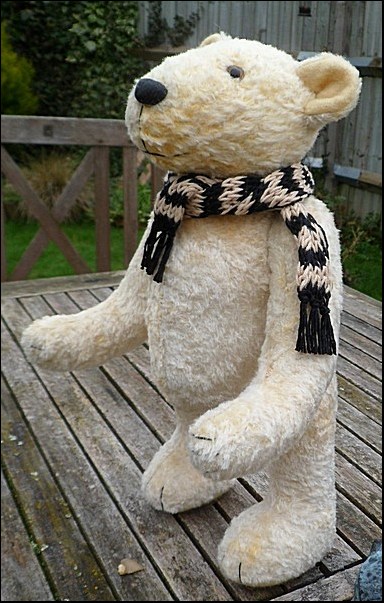 No antlers - see?



---
---