---
---
Nigel has now been adopted
but you can have another one like him - just click here!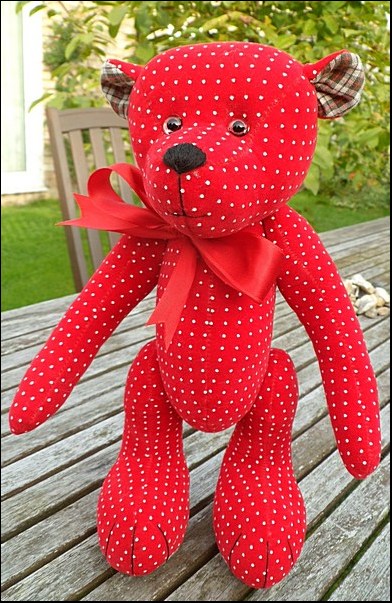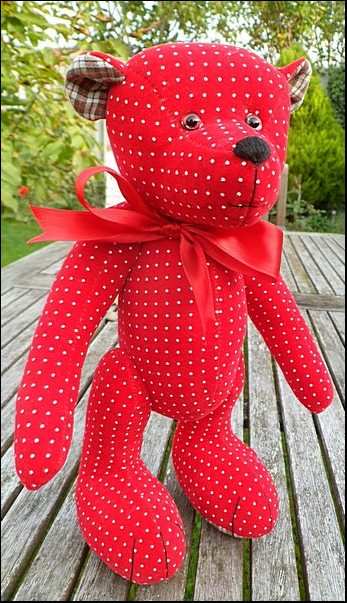 Nigel is an original artist's Teddy Bear
hand made by me, Sasha Kleshcheva, in 2013.

He is made of polka-dot faux suede
with check cotton inserts on soles and inside ears.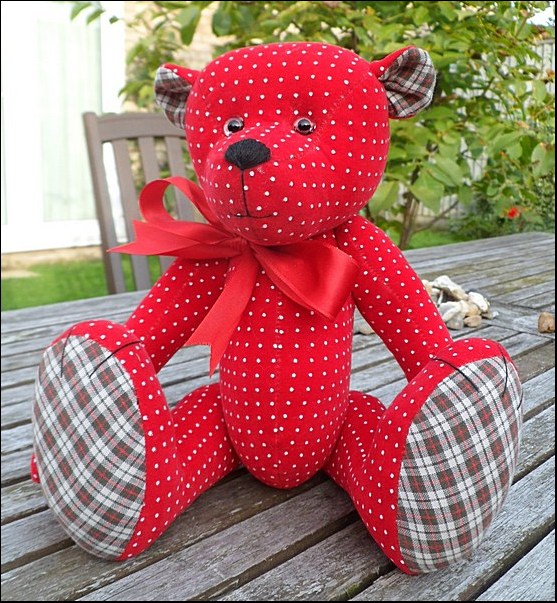 He has English glass eyes
and hand-stitched nose, mouth and claws.

Nigel is a highly artistic bear.
He likes bright colours.
He is not quite sure why
but his favourite is definitely red :)

Nigel is also quite partial to food. He believes that if he sits
in the kitchen long enough,
some nice food will eventually
find its way to his plate.

Nigel is 11" (28 cm) tall
and fully 5-way jointed,
with cotter-pin joints
in her neck, arms and legs.

He is filled with
fine woodwool and polyfill.

He is a proud owner of a label
with Sasha's Bears logo
and a Teddy-Bear Passport.

Price guide: £73
Nigel was made as a present to a very good friend and adopted in September 2013.

If you want a bear like Nigel but a different colour or size,
click here to have one made-to-order specially for you.

PLEASE NOTE: This is a collectors' teddy bear for adults and NOT A TOY
It is NOT SUITABLE FOR CHILDREN UNDER FIVE because of small parts used!
NON-WASHABLE!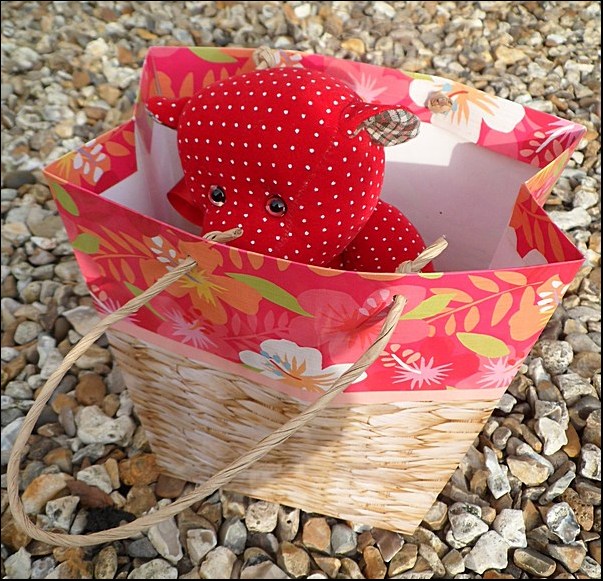 Nigel playing hide-and-seek :)



---
---