Lucy was adopted at the Spring Craft and Teddy Bear Fair in Caterham.
If you want a bear like Lucy but a different colour or size,
click here to have one made-to-order specially for you.


PLEASE NOTE: This is a collectors' teddy bear for adults and NOT A TOY.
It is NOT SUITABLE FOR CHILDREN UNDER FIVE because of small parts used!
NON-WASHABLE!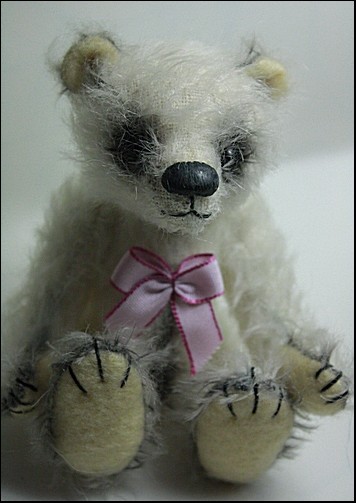 If you tell Lucy a good story, she will always sit, listen, and stare at you as if transfixed :)