---
---
Lucas is no longer available for adoption
but you can have one like him made to order - just click here!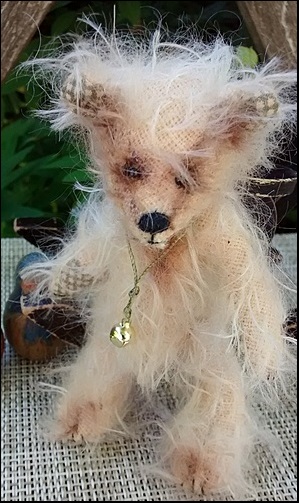 Lucas is an original collectible Teddy Bear
hand made by me, Sasha Kleshcheva, in 2017.
He is made of soft sparce longpile brushable mohair
with chequered cotton inserts on his paws and inside ears.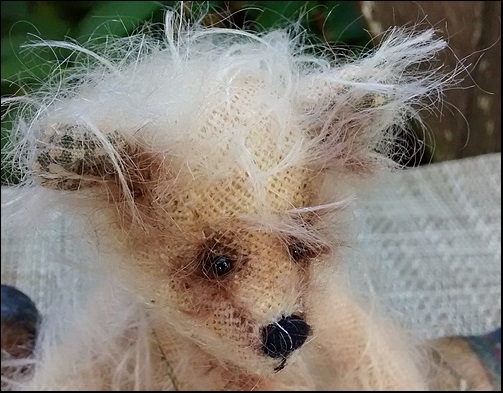 He has English glass eyes
and hand-stitched nose, mouth and claws.




He also has a special Sasha's Bears label on his paw.


Lucas is a quiet
and thoughtful little bear,
who has long been fascinated
by old toys.

Having quite a few,
Lucas often moves them about
for hours on end,
imagining all the children
who once played with them
and have all grown up since .

***
Lucas is 4¼" (10.5 cm) tall
and fully 5-way jointed,
with cotter-pin joints
in his neck, arms and legs.
He is a proud owner of a label
with Sasha's Bears logo,
and a Teddy-Bear Passport.



Price guide: £49

Lucas was adopted at the Ipsden Christmas Fair 2017.
If you want a bear like Lucas but a different colour or size,
click here to have one
made-to-order specially for you.
PLEASE NOTE: This is a collectors' teddy bear for adults and NOT A TOY
It is NOT SUITABLE FOR CHILDREN UNDER FIVE because of small parts used!
NON-WASHABLE!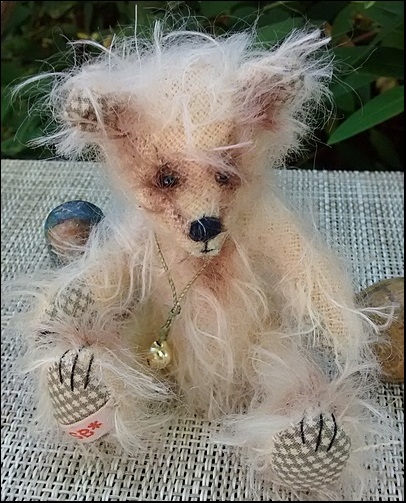 Lucas's favourite old toys are the Russian dolls
that he received from his great aunt

---
---