---
---
Elijah is no longer available for adoption
but you can have one like him made to order - just click here!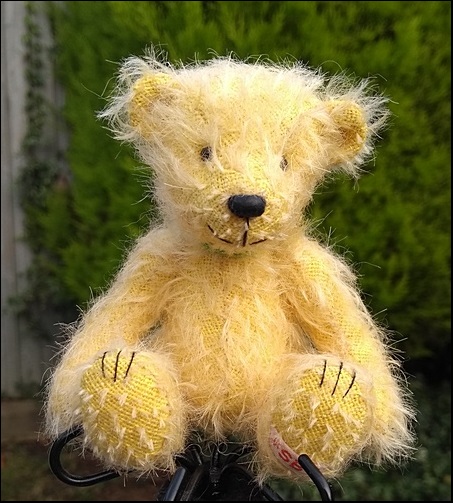 Elijah is an original collectible Teddy Bear
hand made by me, Sasha Kleshcheva, in 2018.
He is made of traditional sparse mohair.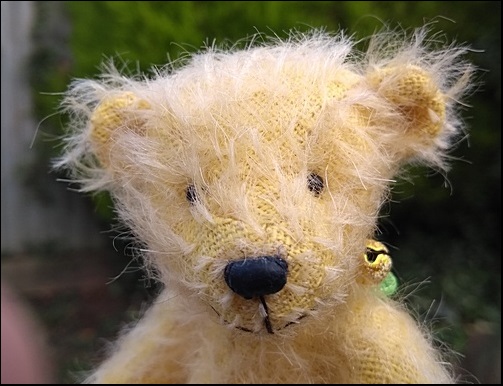 He has English glass eyes,
a hand-stitched waxed nose, and hand-stitched mouth...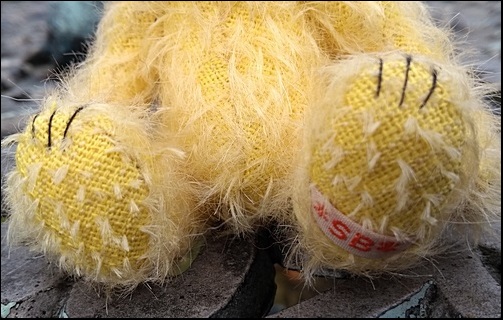 ... and claws, as well as a special Sasha's Bears label on his paw.


Elijah is a cute little bear,
but rather shy and bashful.
He is never quite sure
whether he is doing
the right thing.

He is quite smart,
but when you ask him a question,
he answers in a whisper,
so you cannot be sure
what his answer was...

***
Elijah is 4¼" (11 cm) tall
and fully 5-way jointed,
with cotter-pin joints
in his neck, arms and legs.
He is a proud owner of a label
with Sasha's Bears logo,
and a Teddy-Bear Passport.



Price guide: £47.50

Elijah was adopted by a lovely lady at the Goring Craft Fair 2018.
If you want a bear like Elijah but a different colour or size,
click here to have one
made-to-order specially for you.
PLEASE NOTE: This is a collectors' teddy bear for adults and NOT A TOY
It is NOT SUITABLE FOR CHILDREN UNDER FIVE because of small parts used!
NON-WASHABLE!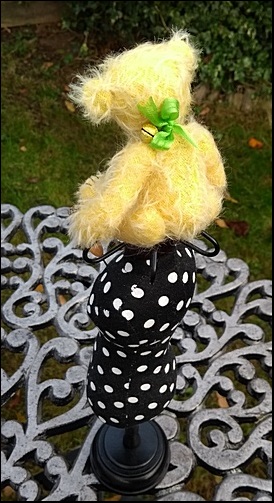 It seems Elijah cannot climb down
but is too shy to ask for help

---
---