Even when traveling to some obscure remote locations, Edward looks neat, always wearing his beautiful diaphanous neck bow!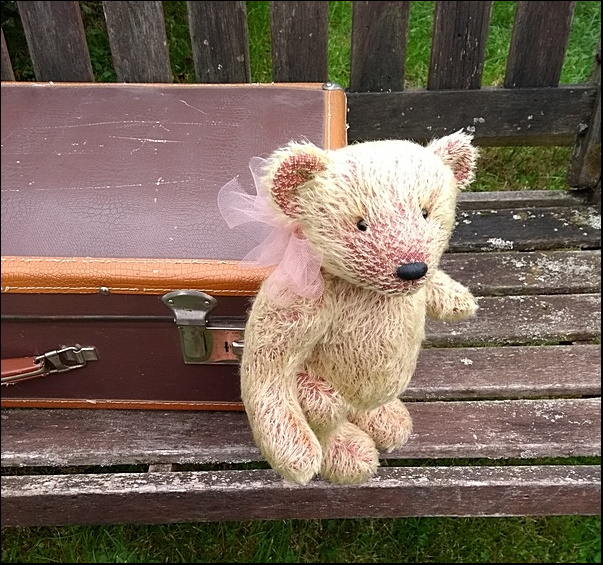 If you want a bear like Edward but a different colour or size,
click here to have one made-to-order specially for you.


PLEASE NOTE: This is a collectors' teddy bear for adults and NOT A TOY.
It is NOT SUITABLE FOR CHILDREN UNDER FIVE because of small parts used!
NON-WASHABLE!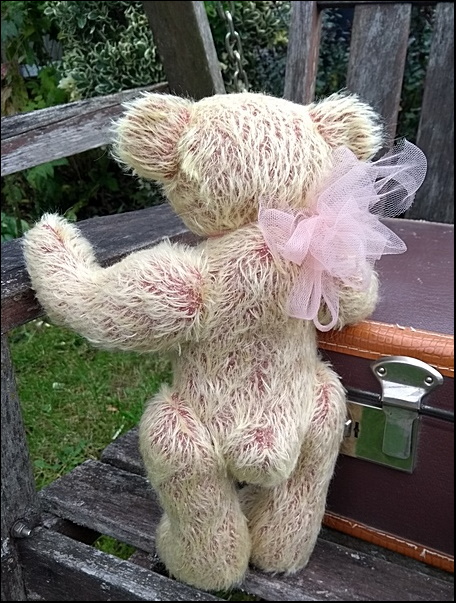 Before leaving to go on his next journey,
Edward checks the locks on his trusted suitcase