Ben is an original collectable Teddy Bear
hand made by me, Sasha Kleshcheva, in 2023.
He is 4⅛" (10.5 cm) tall and fully 5-way jointed, with cotter-pin joints in his neck, arms and legs.
Price guide: £53
No longer available for adoption
Click here to make one like Ben made to order.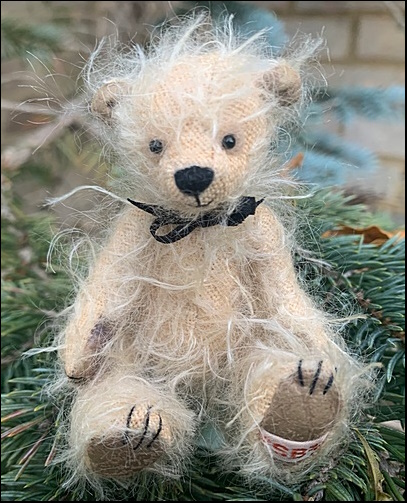 Ben is made of sparse mohair with faux leather inserts
on his paws and inside ears,
and filled with polyfill and fine woodwool.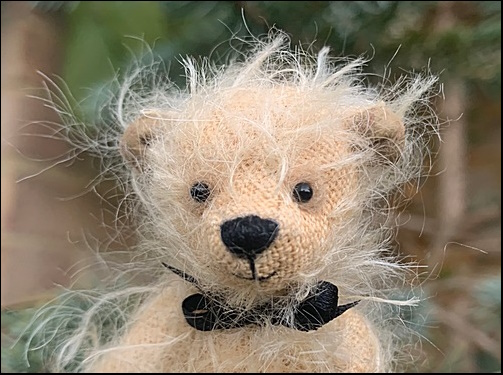 He has English glass eyes set on felt inserts,
hand-stitched nose, mouth...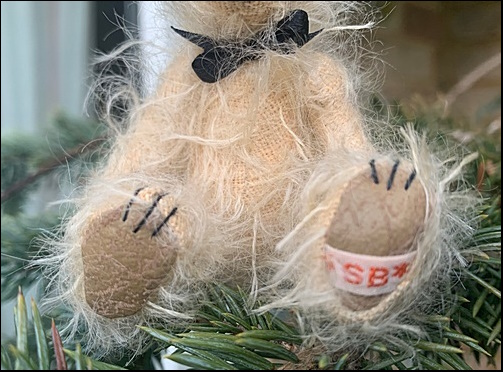 ...and claws, and a special Sasha's Bears label on his paw.