---
---
Barry has now been adopted
but you can have one like him made to order - just click here!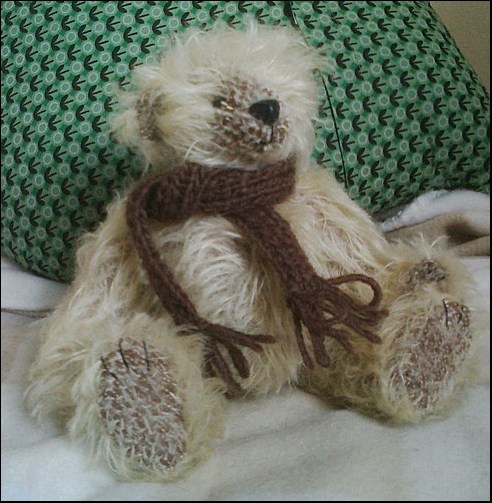 Barry is an original collectible Teddy Bear
hand made by me, Sasha Kleshcheva, in 2011.
He is made of soft long-pile brushable mohair.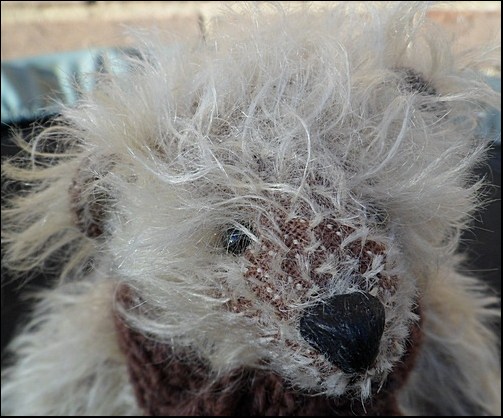 He has English glass eyes, a hand-stitched nose,
and hand-stitched mouth and claws.

Barry is 8" (20.5 cm) tall
and fully 5-way jointed,
with cotter-pin joints
in his neck, arms and legs.

Barry is a Sturdy

and Intrepid Bear.

He has a Very Warm Scarf,

which he knows

will help him a lot one day

when Barry sets off to achieve

his greatest ambition:

to circumnavigate the globe.

Barry is a proud owner of a label
with Sasha's Bears logo,
and a Teddy-Bear Passport.


Price guide: £64.50

Barry was adopted in the most romantic circumstances at the Reading Arts Week
and now lives with a very artistic lady.
If you want a bear like Barry but a different colour or size,
click here to have one
made-to-order specially for you.
PLEASE NOTE: This is a collectors' teddy bear for adults and NOT A TOY
It is NOT SUITABLE FOR CHILDREN UNDER FIVE because of small parts used!
NON-WASHABLE!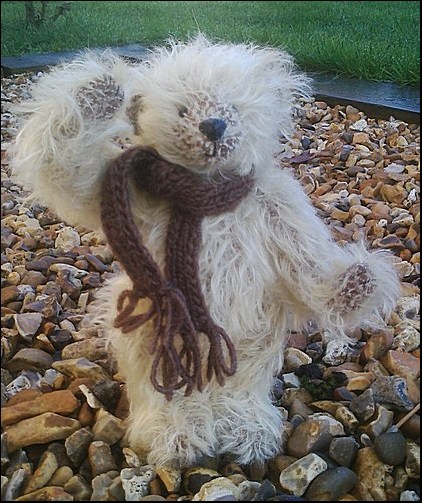 While preparing for the voyage,
Barry has learnt to say "Aye aye Captain" very convincingly

---
---